skip to content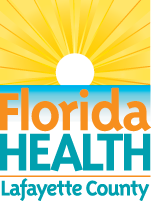 It's a New Day in Public Health.
The Florida Department of Health works to protect, promote & improve the health of all people in Florida through integrated state, county, & community efforts.
skip to content
Spotlight on Breast Cancer and the Mammogram Dilemma
October 07, 2014
As many people know, October is National Breast Cancer Awareness Month.  It is a month when many people wear pink ribbons and shirts to show support for breast cancer survivors and continued research.  Breast cancer is the leading cause of cancer in American women, and the second leading cause of cancer death.  About 1 in 8 women will develop breast cancer in their lifetimes.  But the good news is that death rates from breast cancer are decreasing due to better treatments and earlier detection.
However, there has been some recent controversy about whether screening mammograms save lives.  Screening mammograms are done to detect breast cancer in women who have no symptoms.  Some studies have found that screening causes many unnecessary procedures, like more mammograms or breast biopsies for suspected problems that end up not being breast cancer.  The argument is that screening may cause psychological distress to patients and extra expense of health care dollars with no real benefit in survival rates.  Another argument against screening mammograms is that they may detect tiny cancers or pre-cancers that would not develop into a problem in a woman's lifetime, therefore over-diagnosing breast cancer.
On the other hand, there have been other studies that have shown a modest benefit in survival rates with screening mammograms.  If you are a woman who has been found to have breast cancer on a screening mammogram and have had lifesaving treatment, you are probably a strong supporter of screening mammograms.
Another question that remains controversial regarding screening mammogram is at what age should screening begin and how often should it be done?  The American Cancer Society recommends that all women age 40 years and older get a screening mammogram every year.  The U.S. Preventative Services Task Force recommends that screening mammograms in average risk women begin at age 50 and be done every 2 years.
There are no hard and fast rules about screening mammograms, but in the United States, screening is still recommended and most insurance companies will cover it.  If you are a woman between the ages of 50 and 64 without health insurance, you may qualify for a free clinical breast exam and mammogram through the Florida Breast and Cervical Cancer Early Detection Program.  For more information about this program and to get an application, please contact The Florida Department of Health, Lafayette County at (386) 294-1321.
For Media Inquiries